Port of Hanko Ltd
The Port of Hanko consists of the Western harbour and the Outer harbour. Starting from 2015, Koverhar harbour is also a part of the Port of Hanko. The Western harbour in Hanko was founded in 1873. It is the southernmost port in Finland and because of it´s location and the mild sea climate, it is also our country´s first winter port. For decades the Port of Hanko was the only harbour that was open all year round. Then, and now the shortest sea voyage to Central Europe was a great advantage in the competition with other ports.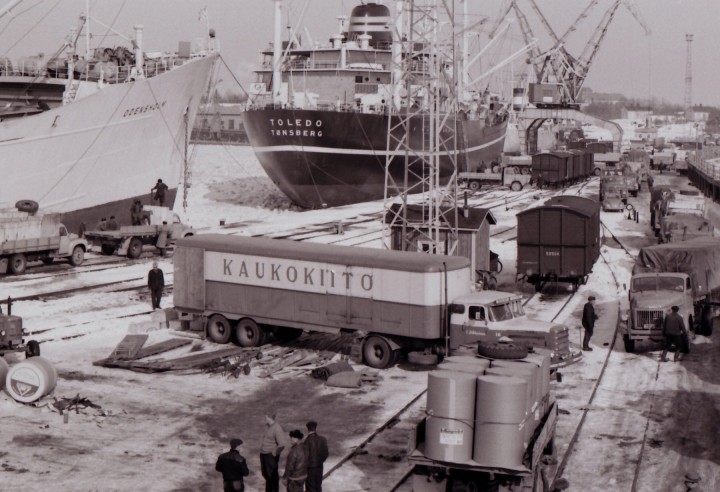 The Port o Hanko was first owned by the state and in year 1974 it was bought by the city of Hanko. 1.1.2014 the port became a company owned by the city and the Port Director became CEO. In january 2014 Port of Hanko joined Southwestern Ports of Finland (SWP) that co-operates in marketing.
The Port of Hanko is today the 4th largest port in Finland. Once again the location plays a significant role. When the sulphur directive came into force 1.1.2015, one of many advantages that the Port of Hanko could offer was the shortest sea voyage to the ports in the world, and thereby offer it´s customers cost- and environmental advantages.
The Port of Hanko is also an active part in the electrification of the Hanko-Hyvinkää-line. Also the Kehä V project is interesting from the ports point of view.
This smiling sun welcomed passangers for sunny sea routes ("The Sunny Route via Hanko") from 1995-2015.